We strive to provide you with the best in design, innovation and certified quality in cookware handles following new and upcoming trends for cookware. F.B.M. keeps on looking for essential inspirations that will take us to develop new cookware accessories creations to better appeal to end consumers and meet new emerging needs.
Our role includes being a consultant for new cookware collection developments, sharing our knowledge on cookware accessories models, shapes, colors, and functionalities. Exploring new trends and styles in the world of cookware is an ongoing journey made up of research, lessons, travel and careful observation of the context. Enjoy our latest insight about cookware trends.
Cookware Industry Growth
The cookware sector has done well in 2021. The outlook for 2022 continues to be promising. The new energy and routines established over the past several months will continue to shape the way we live. Spending more time at home has caused many of us to reset our priorities. We have rediscovered the joy of spending time at home surrounded by those closest to us.
New Trends impacting Cookware
1. Local Items
Sourcing continues to be an issue. Manufacturers are experiencing delays in receiving raw materials shipments. Retailers are also finding it challenging to obtain stock due to supply chain lags.
These businesses must consider the supply chain and delivery delays affecting the industry and determine how to manage promotions and pricing. The home department continues to run on lean inventories. Local sourcing is a reasonable solution to combat the supply chain issue, therefore finding reliable partners closer to you will be always more crucial.
2. New Consumers
We have found ourselves spending much more time at home. The kitchen is a place to gather for meal preparation and sharing each other's company.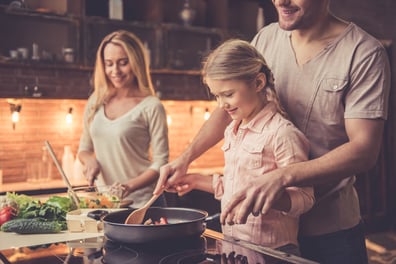 We have discovered or rediscovered the joy of inventing new recipes and the simple therapeutic capabilities of spending time in the kitchen. We are spending more time in the kitchen, so spending on crockery and cookware increases.
People who had not spent much time in the kitchen before are discovering the joys of cooking. They are buying cookware for themselves, and this open up to several new opportunities.
3. Digital
Consumers have embraced online shopping to unprecedented levels. E-commerce opens up opportunities to access new markets worldwide. Fifty-seven percent of the global population has online access.
We can share information online that impacts purchasing decisions. Brands communicate their company policies, values, and product features and benefits on the internet. Buyers make choices about the best products and services for their needs.
There are multiple opportunities to communicate with the consumer. These opportunities for communication are available through platforms like websites, blogs, social networks, and more.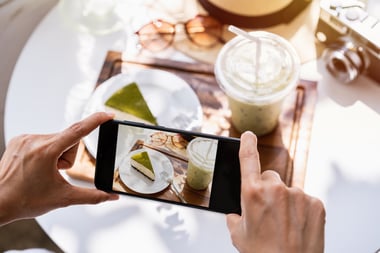 Consumers are likely to compare brands before making their buying decision. Their decision is influenced by communicative packaging, product storytelling, talking logos, etc. Information is power. Consumers want to know the company before they make a purchase.
La Termoplastic F.B.M. has always taken pride in having an open and transparent relationship with customers. We feel it is important to establish an understanding based on trust and long-term value. Through our website, blog, and network, F.B.M. provides information on our business. We share how we offer value to pots through the crucial role of handles and other cookware accessories. The consumer reaps the benefits of this added value.
4. Practicality and Value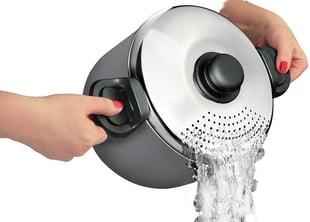 Consumers are actively seeking cookware with properties that make it easier to use, offer multiple functionalities and versatility in the home and the kitchen.
5. Responsibility
Sustainability is the fastest-growing trend today. Companies are changing from offering aesthetically pleasing products in favor of ones made from natural, regenerated, and recyclable materials.
6. Hygiene
The importance of hygiene and safety is the most significant new trend in pots and pans. Hygiene was a priority for consumers as they looked for methods to keep their homes germ-free.
These changes in consumer behavior set the stage for further long-term growth, and this is reflected in the desire for safe, certified materials and new antibacterial properties to make cleaning easier.
F.B.M. sets the trend for 2022
F.B.M. is always looking to carefully predict and anticipate living trends that will be decisive for our industry.
This year we decided to develop a new TREND BOOK focused not only on colors but also on the main trends in the industry that will undoubtedly contribute to redefine the home and lifestyle concept.

A trend book full of hints and curiosities about a sector, the cookware one, that is in constant becoming.
Download the new trend book and contact us to schedule a consultation to see the latest related products today.