We are always trying to keep up with housewares trends to identify opportunities. There is no doubt the global landscape has changed due to the coronavirus, nevertheless, there are some mega-trends that will keep on shaping our setting and won't change (watch the video below to learn more).
Following one of the latest presentation held by Trend Bible we are in agree with them identifying three main mega-trends that will continue and expand. These are sustainability, aging population and urbanization.
Consumer Buying Trends for Housewares
Housewares trends are being influenced by the recent experience and the following tendencies will consolidate.
1.
HOME SOCIALITY
The increase movement towards home sociality and entertaining family and friends at home. This year changed our habits and this way of spending time with loved ones will evolve. People will continue spending more time also in working at home.
2.
JOMO: the Joy Of Missing Out
More people are experimenting the joy of relaxing without being overcome by the multitude of options and activities that the urban context can offer. They choose to stay at home and do very little. They want to relax and focus on self-care and well-being. There is even a new word describing the phenomena, JOMO (the Joy of Missing Out) in contrast with the Fear of Missing Out, characterized by a desire to stay continually connected with what others are doing which often creates anxiety from the belief that others might be having fun while the person experiencing the anxiety is not present, often aroused by posts seen on social media .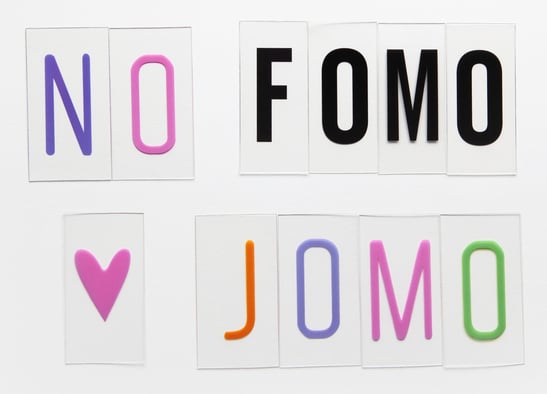 As a result, the home is a space that is gaining growing and new importance for people. Nevertheless, many brands are refocusing their strategy and start designing products that can help consumer to and create their unique style place. Especially for cookware and dining, the new home socializing is driving focus on products that can be shared with guests and that they feel more confident than ever playing with.
3. ENVIRONMENTAL CONSCIOUSNESS
Consumers evaluate the impact that an object can have on the environment. Concerns about climate change are being felt personally, and they are choosing products that will reduce damages to the environment whenever possible. People are investing in sustainable solutions for their home and mobility, and they expect brands to do the same within their offer. This trend gives many inspirations for new categories of products, the use of regenerated materials and spike of conscious solutions that can provide value creation.
4. THE JOY OF CLEAN AND TIDY
In 2019, Trend Bible proposed the trend "The Joy of Clean and Tidy" explaining that millennials need to keep their space clean and tidy as a way to maintain control over their life, which are marked by uncontrollable factors (economy, politics, climate change, health…).
Now that they are spending the bulk of their time at home, it is crucial that they feel protected there. When they do go outside, they are aware of the risks associated with going out in public. This condition creates new needs in consumers: the necessity of keeping ourselves and our homes safe, cleaned and protected. A home is a place where consumers want to feel comfortable and safe. La Termoplastic F.B.M. takes these concerns very seriously and that's why we launched an antibacterial product line called F.B.M. Active Shield.
We expect consumers will be attracted even more towards products that can reduce harmfulness of the inside space (no toxic products, search for high quality, verified certified products and valuable raw materials) and on products that offer solutions for easiness to clean.
trust f.b.m. as your source for solutions and design advice
Please download our new book about cookware trends to gain more information, see pictures and get inspiration!
F.B.M. enjoys collecting insights and experiences from all over the world, captured by constant sharing with main cookware players and by continuous training. We are an international group that have relations with local companies and can bring in a global market view and perspective focusing on cookware.
We believe a user can have a unique cooking experience through the accessories and we put maximum effort in constantly innovating and delivering new solutions for cookware trends lovers.
Contact us today to arrange your personal consultation and discover all product novelties matching these trends!