Consumers are uniting against needless waste. The idea of a "throw-away" society is becoming increasingly repugnant to a number of people. This social movement is gaining strength and is combining up-to-date recycling technologies with old-fashioned values. The cookware industry is part of this trend. Sustainable products are its latest contribution and companies committed to environmental sustainability will have an advantage with focused consumers, as long as their products can provide quality and present good value.
Sustainability and Global Guidelines: Frameworks and Origins
The Heads of State, Government and High Representatives together at the United Nations , set new global Sustainable Development Goals. An Agenda "providing new targets for the people, planet and prosperity" seeking to "strengthen universal peace and determined to take the bold and transformative steps which are urgently needed to shift the world onto a sustainable and resilient path".
The purpose of this is to "stimulate action in areas of critical importance for humanity and the planet". Following this, recently the European Green Deal was drafted by the European Commission as a way to respond to the current climate change situation the planet is facing, focusing on strategic activities at international level for various sectors ranging from politics to industries and social aspects.
Sustainable Housewares Were on Full Display at Ambiente Trade Fair
Each year the international shows become an event to see and hear about the next top trends. Within the homeware industry, Ambiente Trade Fair (held in February 2020) had several examples of sustainable housewares products on the showroom floor.
We spotted some trendy solutions that reflected the hot topic: the use of recycled materials; zero-waste packaging that self-extinguish after use, new technologies such as magnets to keep objects together and therefore eliminating the risk of losing stuffs for people leading busy life and of course the use of attractive designs and natural patterns to recall woodgrain, flowers, jungle and other natural elements.
Sustainable Kitchen Products Popular with Consumers
Healthy life is a trend that has received a lot of press over the past several years. Food is a crucial part of it; consumers are buying more fresh and local foods. Organic foods are also very popular, as people are becoming concerned about synthetic fertilizers and pesticides used in the agriculture industry. This is also reflecting to home products that shows sustainable and green attributes, which consumers are more likely to purchase.
We saw a rising appeal in relating planet-friendly thoughts to the cookware industry. The emerge of cookware made from recycled and regenerated materials that we saw at the show is a clear message that the industry is ready to take the step and brig sustainable concepts into cookware products.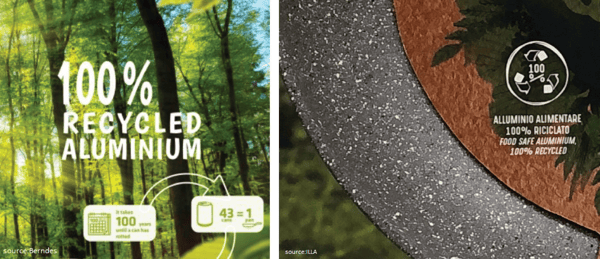 Being an emerging trend, still when it comes to cookware items there is a low number of suppliers that were producing them. This is a result of the fact that sustainability did not play a key role in the cookware industry during the last years. Even if the demand for sustainable products increases, there was a very narrow selection of sustainable cookware items on the market, which gave consumers little options to choose.
In the same time, there is a growing demand for corporate sustainability among homeware industry and retailers are focusing their demand towards companies that can identify socially responsible practices. To obtain and maintain the attention of today's retailers and consumer, it is important to invest in these practices and of course do business with qualified partners that also invest in safety, quality, and sustainability.
F.B.M. Stands for Certified, Sustainable Quality in Cookware
F.B.M. is the first cookware handle manufacturer to introduce a new line of cookware accessories produced with natural and regenerated material, which is validated by an external and recognized third body. Our manufacturing process for the F.B.M. ECOSYSTEM collections is controlled and verified by external SGS and complies with all applicable regulations.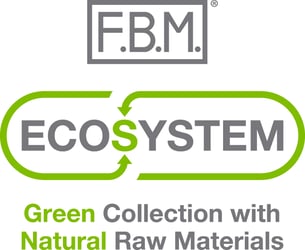 When you want a company that offers the best in design and certified quality in cookware handles for pans, look no further than F.B.M. We offer high-quality products without sacrificing one ounce of creativity.

Contact us if you have more questions about the sustainability trend in cookware or if you are interested to check this new line of products.