The Canton Fair has just concluded its 126th edition confirming itself as the reference point in the Far East cookware market. The fair has two annual appointments in April and October and is one of the most important meeting points for Chinese manufacturers and buyers from all over the world.
In this edition, F.B.M. had the opportunity to officially launch its newest product: the handle POLO.
Handle POLO is an eye-catching product that combines aesthetics, ergonomics and intriguing design lines.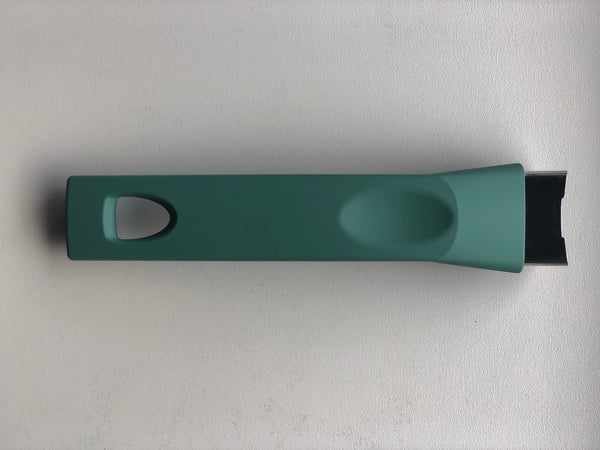 The upper oval finger-rest allows the grip and the perfect position of the hand while using the pan and contributes to the balance of the product together with the rear hung hole.
The geometric shapes naturally create a corner, the handle has a frontal slope with a unique shape that protects the hand from heat sources and keeps it away from the metal parts that may overheat during cooking.
Moreover, the backside of this new handle is full, strong and curvy shaped, thus ensuring great comfort and ergonomics.
Handle POLO is certified according to the EU regulation EN12983-1 and it fits perfectly with all types of cookware materials and well matches with several designs of side handles and knobs to create a complete set.
F.B.M. has a great experience as a cookware handle supplier and can advise you if you are working on creating a new line of cookware, handle POLO also looks wonderful in many colors and effects, contact us today to learn more!