As a cookware buyer, it's important to stay on top of the latest cookware trends in Europe.
Europe is a key market in the international scenario. Ideas and themes developed in this part of the world can influence what consumers decide to buy elsewhere.

European Cookware Market - CHARACTERISTICS
The European cookware market is a mature market and can be thought of as three main product groups which we define here as: Good, Better and Best.
Consumers in this part of the world are quite sophisticated and we are perceiving a definite trend toward a polarization that is seeing medium-range products to decrease in favor of more premium or, on the other hand, economical lines.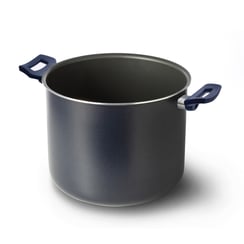 The entry level range, that we define here as Good range, represents a large percentage of products sold. In this category, price is the main driver. We have to consider that, in the latest years, the wide offer of products coming from other region, forced the local european producers to consider lowering their prices in order to remain competitive, therefore sacrificing the offer in the mid-range level, which remained squeezed.
On the other hand, the Best price range represents premium-level products. This is an example of a stable segment that is particularly popular in the Northen and Continental markets. For customers in these regions, the main focus is on choosing products offering quality, long life, well-drawn and distinctive lines with classic designs. Households that can afford to pay for their home accessories, don't hesitate to invest in purchasing premium and high quality cookware for their homes.
Generally speaking, there is a growing trend toward professional-looking pot and pan sets. This is the result of the strong social movement to value the kitchen and what takes place there as a form of art and a profession.
In Europe the market is very familiar with promotions as a good driver to influence and generate the sell out. In this area, brands pair high-end products with long-term loyalty promotions. Mass promotions are generally reserved for more competitive products where the color has a distinctive appeal to consumers.
Cookware Color Trends in Europe
Black is the main color used both for the coating and the handles, especially in the northern markets. Consumers that are looking for more premium cookware ranges, tend to equate colorful handles with lower-quality products.
For this reason black handles are usually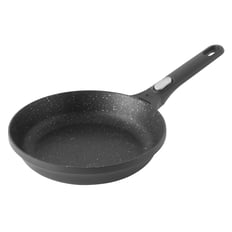 preferred, as well as they are conceived to be simple and classy in design. However, to enhance and further raise the premiumness of the product, the use of an insert or a steel detail in the handles or the use of dark colors such as dark grey, can be appreciated.
Looking at the Eastern Europe market, where the most common material used for pots and pans is enamel, it stands out how pots are made with classic and more conservative lines. Red is commonly used for external coatings and black or creamy colors for the interior are the preferred shades, with mainly black or matching handles.
Since Europe is considered a mature market, we notice that there is a constant search for innovation and new possible ways to differentiate the products, as a way to fuel consumer demand. Often the search of innovation is conveyed through the use of color to change and customize the product, this is especially true for Good and Better product ranges. As a result, some cookware lines follow trends set by fashion and general trends, trying to give the market a boost. This leads to product lines being offered in smaller and smaller runs that renew themselves very often.
For this reason, in the long run, we are seeing a general slowdown of the life-cycle for this product category. Consumers are seeing it as a trend, as opposed to an investment in a quality product that they will be able to use over the long term.