F.B.M. constantly collaborates with several leading companies in the development of new projects. Working close together with our customers is the way we prefer to share new ideas and, most importantly, find good solutions.
Here you have a brief round up of some of the newest lines launched in collaboration with top companies around the world.
Let's start with the premium Masala line which was recently launched in Brazil by cookware manufacturer Brinox. The line is special due to its luxurious appearance and great performances.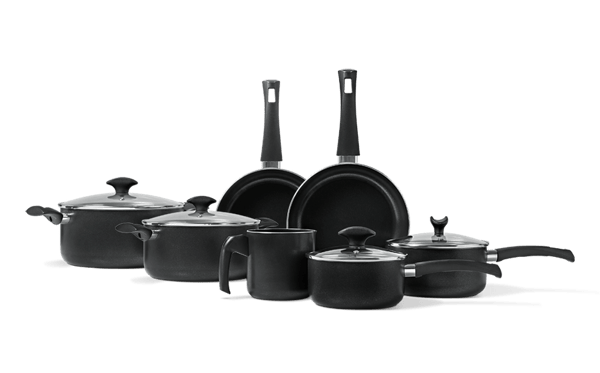 F.B.M. worked closely with the customer supporting the choice of the best accessories to position this line as a quality and innovative product for Brazilian consumers.
Each cookware handle has a customized steel insert terminal with the customer's logo to increase the brand value of the finished product, ensure exclusivity and create a unique selling point. The full product line is certified according to the new INMETRO regulations and F.B.M. carried out tests to ensure that its handles conform to its requirements.
Another exciting project we worked on is on the launch of the new Ecko Progressive line which has recently been introduced in to the Mexican consumer market.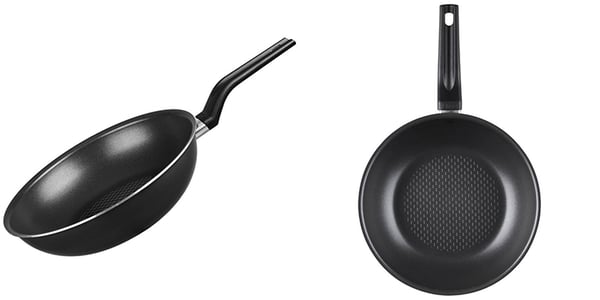 F.B.M. carried out a specific design study to present new handles proposals. The customer ultimately chose a design that incorporates character and functionality.
The Ecko Progressive line includes a striking selling point: a cookware handle in two lengths that, thanks to its unique design, offers the functionality of a ladle holder. The customer's logo is engraved directly on the surface of the handle, enhancing the brand and making it even more recognizable on a daily regular use.
Moving to Russia, the leading cookware manufacturer Scovo just presented its new Aquamarine line at the Moscow Household Show this September.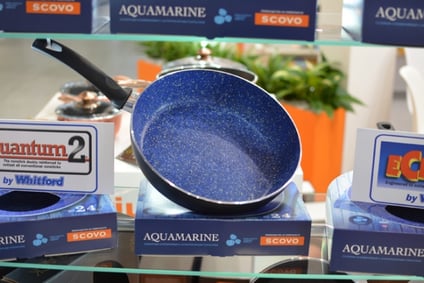 F.B.M. provided support in defining the best handle for this original line, which is being promoted to a young, high performance target market. The handle represents a novelty in the Russian market and it's characterized by an impactful design with smooth but well-defined lines and top ergonomics. The handle design, in fact, thanks to the upper finger rest and the large front that protects the hand from the flames, conveys great comfort while cooking.
F.B.M. is a global cookware supplier in business since 1963 focusing on design and production of handles, side-handles, knobs and accessories.
With four production sites situated in key points worldwide, we are confident we can help you with your kitchen product needs. Contact us today for your personal consultation.