If we talk about the development of new collections of pots and about cookware accessories in general, we must also mention the numerous trends in the fields of homeware and design which are influencing other industries. And in terms of color trends, cookware is no exception.
So, after observing the latest offerings from the most attractive showrooms, let's have a look at the major nuances and colors in the kitchen. New shades and tones will be the real leading trends in the creation of pots, pans and accessories. Let's have a look at some of the previews together.
Cookware trends: if fashion walks into the kitchen
The reference point for every creation is none other than the Pantone Color Institute. It was precisely this institute that selected the 18 trendy colors for next autumn, suggesting to designers all over the world what the most suitable colors were for their creations. This is also the starting point for Whitford Creations, whose annual trend report offers a very interesting point of reference in the cookware market.
From here, taking a look at our market, we can see that black will again be a leading trend in the kitchen. Whether in shiny or ultra-matte versions of solid black or combined with opaque white, this deep and sensual color will give new life to classic pots and pans. Red and copper will be the best choice for those who want a truly refined kitchen, in which warm colors and luxurious finishes will captivate dinner guests from the very first glance. Among the must-haves are polished and brushed metallic finishes which convey an irresistible sense of class and professionalism, making the kitchen more luxurious.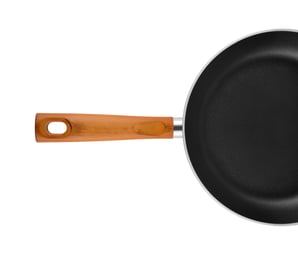 Another key color will surely be Ultra Violet, an extremely intense mix of red and blue, perfect for those who love to cook and love to be inspired by strong vibrations. Pantone suggested this shade, naming it the 2018 Color of the Year. Ultra violet is already well-known and widely used as a reference in fashion and is now a leading trend in cookware.
The influence of the technology and high-tech markets is also evident in the home. Trendy metallic shades with a touch of color, such as Rose Gold or Champagne Gold, represent a style choice for those who want to add a delicate but noticeable accent to their kitchens.
There are a wide variety of choices for materials and finishes. Wood, a leading trend in handles and stylish accessories is in direct competition with stone effects in earthen colors, which has been the winning choice for brightening up and adding touch of substance to otherwise monochrome pots. There is a new trend toward extremely cool matte finishes, which are decidedly revolutionary and lend an impression of added quality to every creation.

What's next?
The next trends are already beginning to emerge. These are typical autumnal colors, ranging from Blushing Grey, a gray with a hint of pink, to Iridescent Pearl, a pure beige that we will be seeing in the clothing offerings of the best-loved brands and also in the refined cookware and pans on our tables.
There will also be more classic and elegant color combinations, such as Red and Black, two shades that will be continue to be in demand, because they are always popular and are designed for women who like to decorate their kitchens and homes with small luxury items.
Why choose trendy colors?
Contrary to what you might think, choosing fashion colors does not mean yielding to influences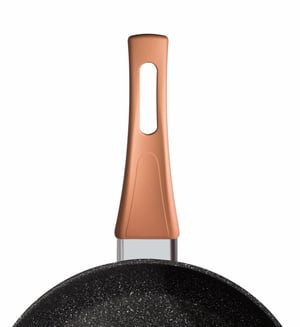 dictated by designers and interior decorators, but learning to look at every nuance with different eyes. Whitford has suggested some of the colors that will warm up our autumn and offer us a great starting point for creating unique accessories. In our case, choosing pots and pans with handles in bold matte or metallic colors may be a way to offer our customers increasingly exclusive products which are in line with current preferences.