For those who work in the cookware design industry, understanding how to make the most of the latest cookware trends is not so easy. While it is true that you can use the various influences from the field of textiles or the latest developments in the fields of art and furniture to your advantage, it is also true that some brands may not always want to take risks by renewing their image or by radically changing the style of their products. For this reason, it is essential to learn to look at the different options with a critical eye, so you can decide whether or not to let yourself be influenced by these options.
Why, and why not, to follow cookware trends
Trying to satisfy your customers is the first and most important challenge for every company. One of the reasons designers follow certain cookware trends is the desire to respond to the tastes of a very wide audience both in Europe and in America, and as a result, to have the certainty of selling their products without problems. Yet, many designers might feel that they are in a stereotyped market in which there is little room for truly original offerings. So, what can you do about this?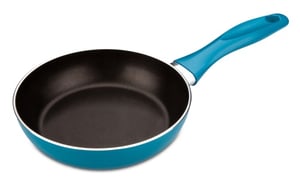 The answer to the dilemma about whether or not to follow a trend is understanding if a certain trend can reflect the mission of your brand. For example, think of the trending colors in cookware. The next season will feature cookware and kitchen accessories in cheerful colors, such as blue and turquoise, which are perfect for evoking a nostalgic and engaging holiday atmosphere.
Who would be interested in a cookware collection of this kind?
Without a doubt, it would be the youngest brands that intend to target dynamic and fashion-conscious cooking enthusiasts who also want high-quality pieces in their collections. Using fashionable colors adds new life to even the simplest collections and attracts the attention of those who like to cook with passion and dedication. It also allows you to enrich the content of your product by suggesting and recalling elements that offer various qualities.
What we suggest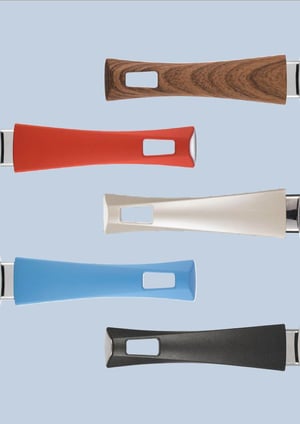 We suggest creating collections that are always in step with the times. The ideal solution would be to find combinations to win over cooking enthusiasts because they display the manufacturer's character and its appeal to the public. A good idea is to use a fashionable color for certain parts of the pot or pan - for example, for the handles - or to combine different materials that convey a sense of domestic relaxation and well-being.
Following a trend with a critical eye is therefore the best way to establish yourself in the market and to create products to attract and win discerning customers who pay attention to detail.