Nowadays, the modern cookware market in westernized countries can be described as very mature. It's also become increasingly fragmented. There are many players currently active in the market, from big to smaller brands.
Moreover, the tremendous growth of the online market has meant that consumers have many more buying options when choosing a cookware supplier/retailer for their needs. They also have many more product lines and features to choose from as well.
International Competition on the Rise
The cookware market has seen an increase in international competition. This competition continues to escalate between manufacturers from multiple locations and between retailers in different countries around the world. As a result, competition is strong between players on an international market base.
Counterfeit Products Invaded the Market
In the last decades the cookware market has also experienced a growth of the product coming from the far east region so, along with cookware manufactured in Europe, there is intense offer to the consumer market from different parts of the world.
Chinese exports of cookware to Europe have jumped by 18% over the past three years. They represent about 50% of European consumption. Unfortunately, in some cases, imported products have infringed established and existing patent already available in the market. To protect investment and business ethics, it is imperative that companies working in this industry, whether they are a cookware manufacturer, buyer or retailer take steps to avoid importing counterfeit products.
If you want to know more about what to do in these situations, in this article we give you some advice on how to behave in the case of counterfeit products.
Market Conditions Vary by Region
The current market is complex and fragmented. The product itself varies by market and the retail approach to the customer is different. Depending on the positioning of the retailer, the look and feel of the product can change substantially.
The geolocation of the market influences the tastes and the purchasing processes of consumers. For example, if we expand to the United States, South America or North Africa, buyers' tastes will be totally different.
Since F.B.M. is an international cookware handle supplier with experience working with buyers and manufacturers worldwide, it is familiar with the current feel of the market and can support you. La Termoplastic F.B.M. having decades of experience in the industry can be an effective cookware consultant for your business.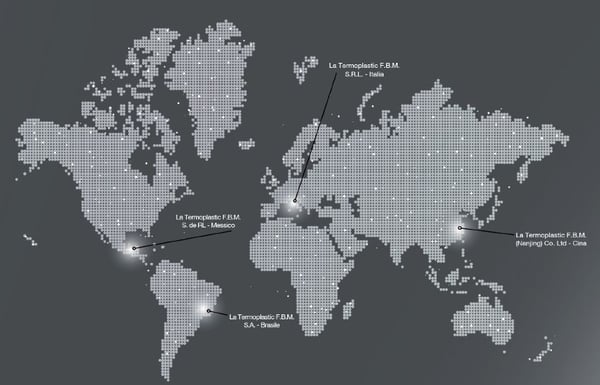 Our company stands out for Italian design, innovation and certified quality of all our products, including each cookware accessory we make. We have worked with the largest producers of pots and pans in the world and can offer our new clients a large catalog of products at various price points (budget-friendly, medium and luxury) for their review.
We can also work with clients on custom design projects on request. Contact us today to know more.