At La Termoplastic F.B.M. we are always proposing new and exciting handles for your pots and pan offering innovative solutions that meet emerging consumer demands.
Moreover we are focused on providing the most attractive and functional features, this is one of the reasons we are a highly-respected international cookware handle supplier.
Introducing the Handle and Side Handle Frisby
This unique handle design features a versatile spoon rest for the user's convenience. The handle itself is highly ergonomic, with its full, rounded base to support the entire hand.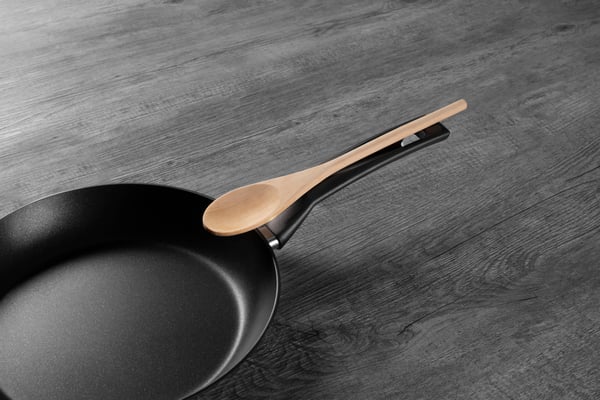 The side-handle perfectly complete the set and it is designed with a wide hole that makes it comfortable for a consumer to grasp while cooking. Frisby's geometrical look gives it a strong, modern look that will blend in perfectly in today's modern kitchens.
The Set Frisby complies with the EU Regulation EN12983-1 and it uses wide flameguards that match any type of cookware materials. The set can be coated with any color or texture to match a new cookware line or update an existing one. Read the dedicated article to find out the trending cookware colors for 2022.
Moreover we can offer in ECOSYSTEM and LOOKATME new hot material.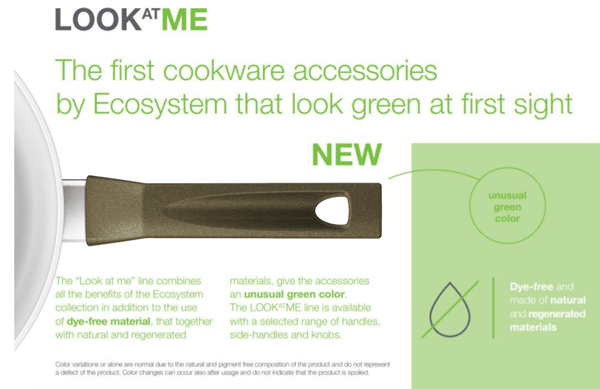 F.B.M. is Your Source for Exciting Cookware Handle Designs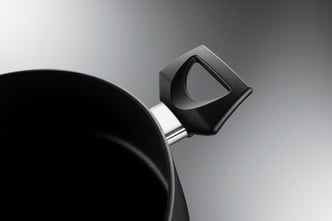 La Termoplastic F.B.M.'s products are recognizable by the

trademark embossed underneath.
La Termoplastic F.B.M. has been producing side-handles, handles, knobs and cookware accessories for almost 60 years.
Our focus is to always provide high-quality products without sacrificing one ounce of creativity.
We have a large catalog of items and also work with our clients on exclusive designs.
Contact us today to arrange your personal consultation.