For brand owners the business relationship with the factories is a very important aspect. In the process of developing and defining a new line of pots and pans or a new product, a brand owner considers its past experience with a cookware supplier and whether the manufacturer offers valid alternative options for the finished product.
The new global scenario has radically changed the supply relationships in favor of trust, quality and closeness.
Access to a Full Catalog of Accessories
Brand owners no matter how strong a position they are in, they don't always have access to all the available options and therefore a wide choice on such themes as the accessories' design. It is common for every cookware supplier to offer the options they prefer to their clients. This means the brand owner may not be aware of the full range of design choices actually available.
When you choose La Termoplastic F.B.M. as your cookware handle partner, you gain the benefit of having access to a full catalog of accessories of more than 140 items. You can see each cookware handle in preview. A description and a detailed account of the features of each product are provided.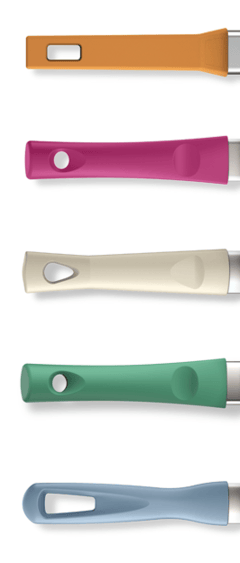 Based on the information provided, you can make better choices about which handles will suit each product. Adding eye-catching and functional handles can help you give added value to the finished product line.
Moreover, you get access to filter-free preview launches as soon as they are available. F.B.M. has an in-house design center located in Italy. We regularly work with valued clients worldwide, and we are well versed in the different tastes of customers in the European, American and Far East markets.
To offer a 360 degrees service, F.B.M. also has an in-house 3D printing laboratory through which the manufacturer can decide the customization of an existing product or proceed with a new design.
Benefit of Company Expertise in Identifying Forgeries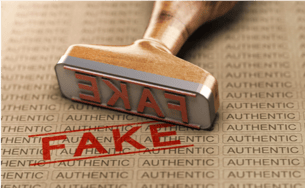 When you choose to partner with F.B.M., you gain the benefit of our expertise in having products that are original ones without unknowingly dealing with counterfeits. Unfortunately, even if you are unaware of the products you deal with are not genuine, it's possible that you, as a cookware manufacturer, buyer, or retailer, could end up with a counterfeit pot handle on your hands. As a result, your company will be responsible for it and can still be punished under the law.
Kindly consider the following GUIDE to help you stay away from dealing in and with counterfeit products.
Quality Assurance is Our Specialty
It is crucial to know that quality is the key to a well-functioning product.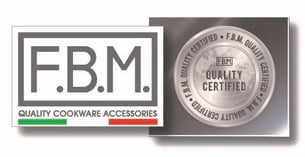 Our products are all tested and able to meet the highest demands, such as being able to standup to demanding washing cycles in the dishwasher, which is not a guaranteed feature in the market.

Recently introduced is the Antibacterial Effectiveness Test of the handle to minimize the ability of bacteria to spread. A standard that is in great demand today and thanks to which F.B.M. once again confirms itself as a reliable partner in step with the times
F.B.M. Your Best Choice as a Cookware Handle Partner
F.B.M. has been a global manufacturer and supplier of cookware accessories for nearly 60 years. During this time we have developed a reputation for the creative design, innovation and certified quality of our products. F.B.M. has the privilege of collaborating with all the major pot and pans manufacturers in the world.
Contact us today to arrange your personal consultation.