For brand owners the business relationship with the factories is a very important aspect. In the process of developing and defining a new line of pots and pans or a new product, a brand owner considers its past experience with a cookware supplier and whether the manufacturer offers valid alternative options for the finished product.
The new global scenario has radically changed the supply relationships in favor of trust, quality and closeness.
Access to a Full Catalog of Accessories
Brand owners no matter how strong a position they are in, they don't always have access to all the available options and therefore a wide choice on such themes as the accessories' design. It is common for every cookware supplier to offer the options they prefer to their clients. This means the brand owner may not be aware of the full range of design choices actually available.
When you choose La Termoplastic F.B.M. as your cookware handle partner, you gain the benefit of having access to a full catalog of accessories of more than 140 items. You can see each cookware handle in preview.
A description and a detailed account of the features of each product are provided.
Based on the information provided, you can make better choices about which handles will suit each product. Adding eye-catching and functional handles can help you give added value to the finished product line.
F.B.M. has an in-house design center located in Italy. We regularly work with valued clients worldwide, and we are well versed in the different tastes of customers in the European, American and Far East markets.
We invest the time and effort required to produce designs that provide character to the product. This is the best way to add value that will speak to consumers, ultimately assisting them in making a buying decision.
F.B.M. recognizes that sustainability encompasses economic, social, and emotional well-being. Today, consumers seek products designing for sustainability, like the eco-handle that offers control, ease of use, and a clear understanding of its benefits.
Aware of these needs and as a forerunner in the industry, we introduced a line of validated cookware accessories made from bio-based, reclaimed and recycled materials.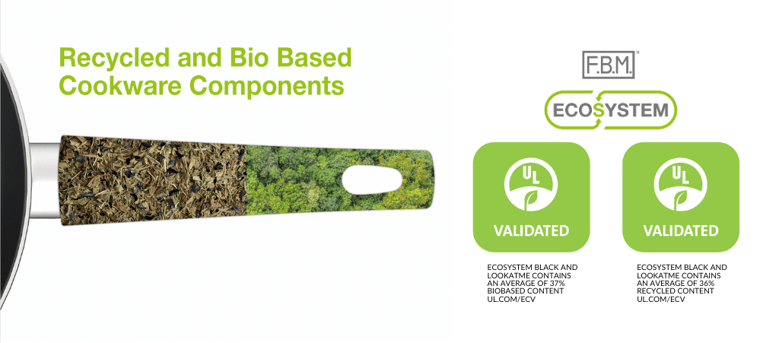 Quality Assurance is Our Specialty
It is crucial to know that quality is the key to a well-functioning product.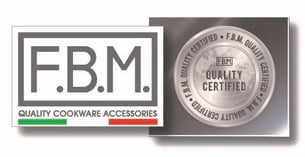 Our products are all tested and able to meet the highest demands, such as being able to standup to demanding washing cycles in the dishwasher, which is not a guaranteed feature in the market.
F.B.M. Your Best Choice as a Cookware Handle Partner
F.B.M. has been a global manufacturer and supplier of cookware accessories for 60 years. During this time we have developed a reputation for the creative design, innovation and certified quality of our products. F.B.M. has the privilege of collaborating with all the major pot and pans manufacturers in the world and supports Brands owners by bringing new products and defining trends .
Contact us today to arrange your personal consultation.