Business around the world is facing a unique period and supply chains relationship are becoming an even more crucial aspect due to trust, flexibility and proximity. For brand owners the business relationship with the factories is a very important aspect. In the process of developing and defining a new line of pots and pans or a new product, a brand owner considers its past experience with a cookware supplier and whether the manufacturer offers valid alternative options for the finished product.
This does not always mean that brand owners have access to all the available options and therefore a wide choice on such themes as the accessories' design. It is the normal course of things for each cookware supplier to propose which options they will prefers to their clients. This means the brand owner may not be aware of the full range of design choices actually available.
Access to a Full Catalog of Accessories
When you choose La Termoplastic F.B.M. as your cookware handle partner, you gain the benefit of having access to a full catalog of accessories. You can see each cookware handle in preview. A description and a detailed account of the features of each product are provided.
Based on the information provided, you can make better choices about which handles will suit each product. Adding eye-catching and functional handles can help you give added value to the finished product line.
Moreover, you get access to filter-free preview launches as soon as they are available. F.B.M. has an in-house design center located in Italy. We regularly work with valued clients worldwide, and we are well versed in the different tastes of customers in the European, American and Far East markets.
Benefit of Company Expertise in Identifying Forgeries
When you choose to partner with F.B.M., you gain the benefit of our expertise in having products that are original ones without unknowingly dealing with counterfeits. Unfortunately, even if you are unaware of the products you deal with are not genuine, your company will be responsible for it and can still be punished under the law.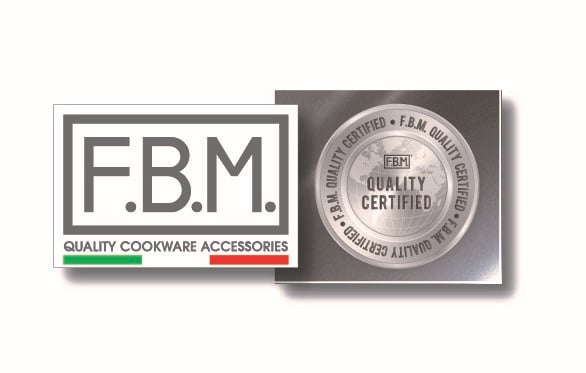 Quality Assurance is Our Specialty
It is crucial to know that the product will perform well, quality is important. Our products are all tested and able to meet the highest demands, such as being able to stand up to demanding washing cycles in the dishwasher, which is not a guaranteed feature in the market.
F.B.M. Your Best Choice as a Cookware Handle Partner
F.B.M. is a global cookware handle supplier. We have been serving this niche market for several decades. During this time, we have developed a reputation for creative design, innovation and certified quality of our product lines. F.B.M. has had the privilege of working with all the largest producers of pots and pans in the world. We have a very rich catalog of products to suit consumers looking to buy at budget, medium-range and luxury brand prices. Contact us today to arrange your personal consultation.