La Termoplastic F.B.M. is pleased to present CHEF, the professional cookware handle, made by F.B.M. China. This elegant looking handle features clean lines and an extended length. The handle is longer than standard ones offering a more professional solution for cooking. Its appearance and structure makes it ideal for a professional cookware set as used by a chef.

Handle CHEF Design

The handle length is very significant. The squared look has very clean lines that run along the handle's entire length. The handle's frontal part is studied to protect user's finger from heat source when cooking. Possibility to upgrade this handle with a unique stainless steel insert. Handle CHEF also features a very large, prominent flame guard.
CHEF Details and Features
Slope: an angle at the front of the cookware handle that improves ergonomics and prevents the user's fingers from getting too close to the heated tip.
Structure: the handle is very full and solid. Its unique length, combined with the engineered shape, makes it extremely ergonomic and pleasant to use.
MO CHEF is available in a premium version that features a stainless steel insert. The insert can be customized — with a product brand logo — and allows you to offer a different alternative, ideal in combination with stainless steel cookware.
Ergonomic Features of this Professional Cookware Handle
The lower part of the handle was designed in such a way that it will fill the palm for maximum ergonomic benefit. This feature increases stability when a user is attempting to lift large pots, which is an important safety measure for a professional cookware product. The handle ergonomic shape makes the user comfortable in regular cooking actions such as to steady the pot when moving it filled from one burner to another or while holding it over the sink to drain its contents.
Distinctive Features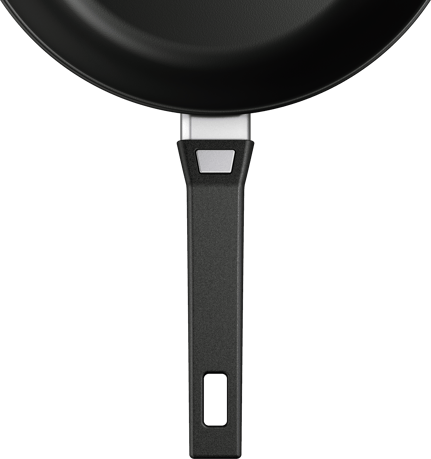 This handle distinguishes from others thanks to its Professional style by:
Frontal slope: a design detail that offer style and protects fingers from heat
Important wide flame guard
Personalization with steel insert
Extra-long
This product comes in two lengths to suit customers' preferences. It also complies with all European and American regulations.
Handle CHEF can also enhance your cooking experience and ensure the highest socio-environmental protection, as it is available in the brand new compounds Ecosystem and ActiveShield.
Colors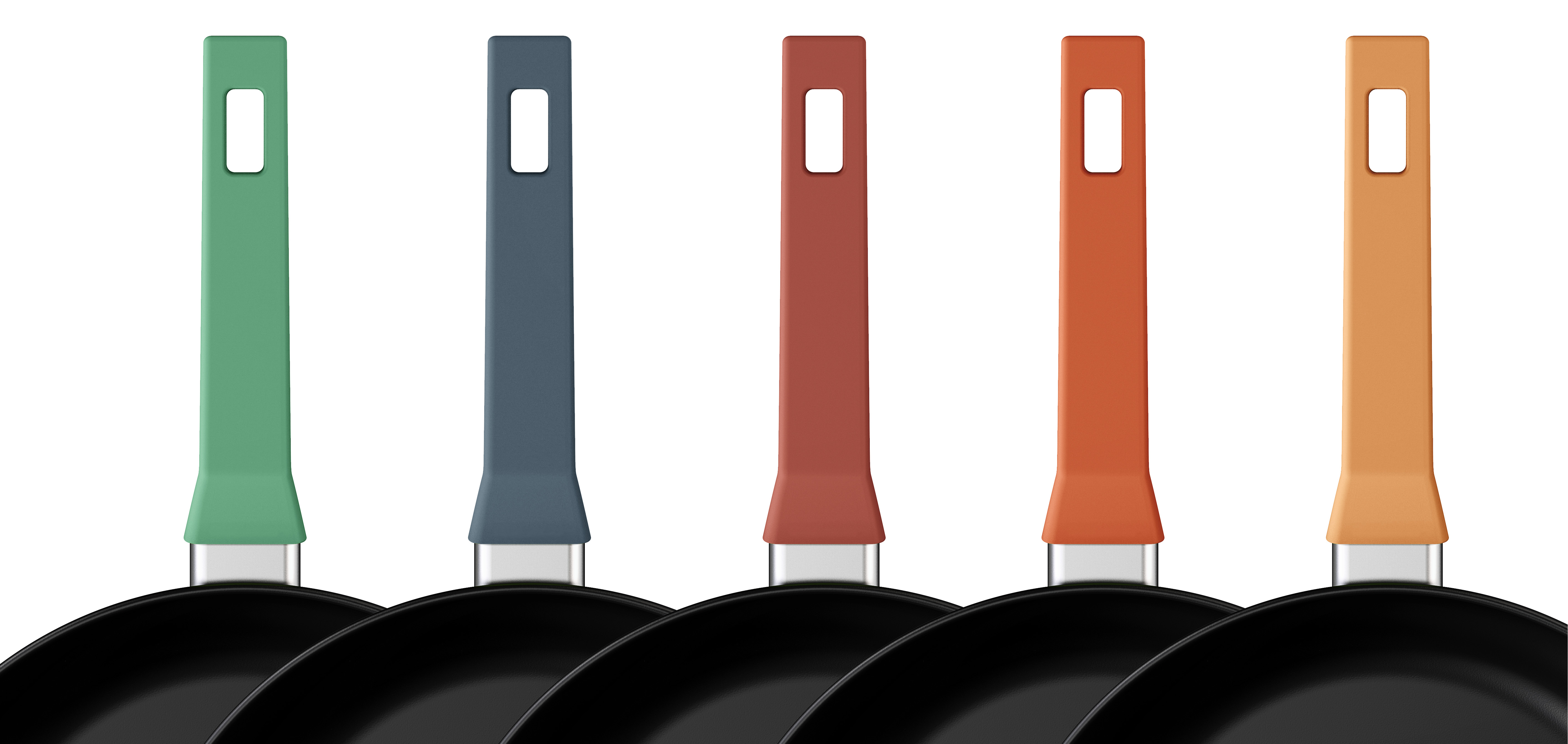 This handle is available in any colors and it is offered in your choice of finishes (Matte, Soft Touch, or Glossy) for a completely customized look. To find out the latest cookware trends in color, read the dedicated article.
MO CHEF coordinates perfectly with several side-handle models currently available in F.B.M. catalog. Ideal in combination with MA SAIL + PO TUX, it's the perfect set also for stainless steel cookware and for those looking for professional and customizable solutions with a refined and sophisticated style.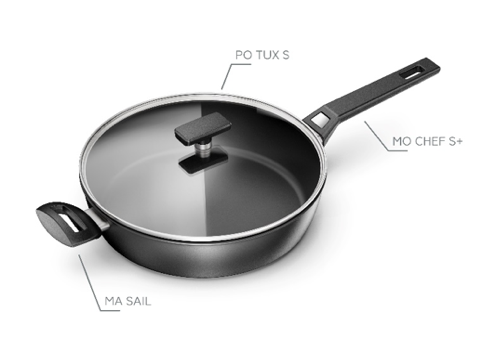 F.B.M. La Termoplastic Offers High-quality Professional Cookware Handles
La Termoplastic F.B.M. is a highly respected international cookware handle manufacturer. We are known for the exceptional design, innovation, and certified quality of our products. Discover all the latest releases of cookware accessories, colors and trend styles successfully presented to the market.
Kindly contact us to find out more about the CHEF handle or any of our other exciting products.