Millennials have very specific wants and needs when they go shopping for cookware. They take notice of every detail when they buy products for the kitchen. The handles have to be safe, to have a designer feel, appealing to the eye and highly functional as well.

This is a generation who wants to use high-quality ingredients when cooking in order to enjoy the experience of eating good food. Why go through the trouble to select great ingredients and use subpar cookware and utensils to prepare meals and snacks? It simply doesn't make sense to Millennials; to prepare the best meals, one must use superior cookware.

Attractive Appearance
Consumers in this age group are drawn to cookware that is attractive in appearance. If it doesn't catch their eye initially, then it is less likely that a potential customer will decide to follow up to find out about the cookware's features and benefits.

They have been heavily influenced by cooking shows on television, which promote the art of meal preparation. Cookware and handles are now made with new versions that make cooking a more pleasant activity than ever before.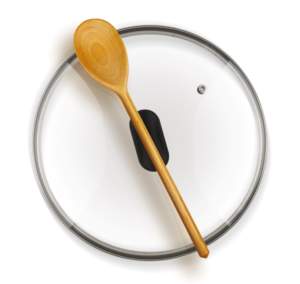 Functionality in the Kitchen

Functionality is another important consideration for Millennials who are looking for cookware. This age group is interested in discovering features that will make cooking and storing cookware an easier, more quick and pleasant process.

Multifunctional handles that can transform into spoon rests during meal preparation give cooks the versatility they crave. Cooking can be a shared experience while entertaining family members and friends that can be welcomed into the kitchen during meal preparation. If handles can perform more than one function, it makes the kitchen a less crowded (and less stressful) space.

Detachable handles moreover save space in the dishwasher and when storing cookware once the meal preparation is done. No one has ever complained they have too much storage in their kitchen, and every little bit helps when it comes to gaining the advantage when it comes to kitchen cupboard or drawer space.


User Experience and Performance Matters

When Millennials are looking for cookware, they won't be swayed by lower quality items. This generation is interested in buying products that will provide them with a high-end user experience. They know the difference of food prepared with good-quality cookware and that buying quality cookware and handles, makes to the quality of a meal.


Millennials aren't prepared to sacrifice performance when making a buying decision about cookware and accessories. This feature is far too important to them when buying and preparing their beautiful meals.