More and more, Millennials are taking center stage in every area of society. Digital natives, or those who are almost digital natives, are used to changing and adapting in response to real revolutions. The Internet and technology are a constant part of their daily lives, increasing the speed with which they live their daily lives. A few decades ago fast food, the symbol of younger generations, came to mind when talking about food. Today - almost paradoxically - Millennials are rediscovering a slower and more careful approach towards food.
THE MASTERCHEF GENERATION: COOKING BECOMES A SUPERSTAR
When speaking of their relationship with cooking, we could define Millennials as the MasterChef generation, a generation for whom cooking has long been in the spotlight. Children who have seen cooking ingredients and utensils since their childhood have become stars of prime-time programs, chefs have become international celebrities and food bloggers have become leading voices in the food and wine scene.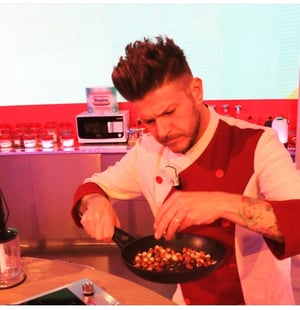 Cooking and those who promote it have become a form of entertainment to enjoy from every angle, and not only at table. In a continuous cross-fertilization between the screen and real life, the language of the world of cooking and the techniques of food preparation learned on TV have entered the daily lives of younger generations.
For Millennials, cooking is synonymous with beauty. This beauty is found in every aspect of cooking - from the kitchen and the table to the selection of the ingredients and utensils used to prepare the food. Cooking has become a sensory experience, and to achieve excellent results, the ingredients and tools must also be excellent, beautiful, of high quality and functional in every detail.
FUNCTIONALITY AND DESIGN
Cookware trends show that children born after 1980 are demanding and looking for products that guarantee high-level results while offering an excellent user experience. To meet the needs of the Y Generation, pots, pans and handles have been given new shapes and greater attention has been given to functional designs.
There is a growing demand for detachable handles that make it easier to store pots and pans in cabinets or in the dishwasher without taking up space. There is also a growing demand for solid handles made with sturdy, yet lightweight, materials.
The classic handle has been redesigned to take on more functions at the same time. For example, the comfort and practicality sought by the MasterChef generation have transformed cookware accessories into convenient ladles holder to be used while cooking.
Multifunctional handles make it possible to use the pots for cooking on the stove and in the oven, making them easier to use during all stages of preparing meals and enhancing their beauty, thanks to their modern and distinctive designs.