Cookware competition continues to heat up, as direct-to-consumer brands emerge and well-established players looking to target Millennials.
This future generation of housewares shoppers is likely to impact the future of the food and cookware industry, by increasing the reach of international cuisine, eating healthy and raising the bar for creativity in the kitchen.
The digital natives generation are more likely to be open to the latest international cookware trend or innovative fusion creation. These habits are creating opportunities across categories.
COOKING YOUR WAY INTO A SUPERSTAR: THE MASTERCHEF GENERATION
When speaking of their relationship with cooking, we could define Millennials as the MasterChef generation, a generation for whom cooking has long been in the spotlight. Children who have seen cooking ingredients and utensils since their childhood have become stars of prime-time programs, chefs have become international celebrities and food bloggers have become leading voices in the food and wine scene.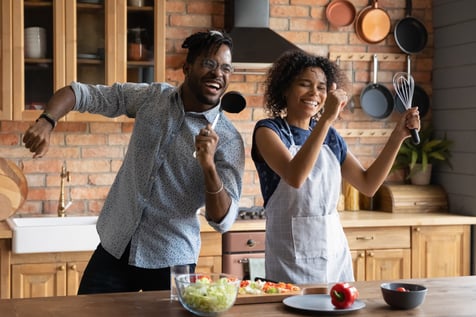 Cooking and those who promote it have become a form of entertainment to enjoy from every angle, and not only at table.
In a continuous cross-fertilization between the screen and real life, the language of the world of cooking and the techniques of food preparation learned on TV have entered the daily lives of younger generations.
For Millennials, cooking is synonymous with beauty. This beauty is found in every aspect of cooking - from the kitchen and the table to the selection of the ingredients and cookware utensils used to prepare the food. Cooking has become a sensory experience, and to achieve excellent results, the ingredients and tools must also be excellent, beautiful, of high quality and functional in every detail.
COOKWARE: THE IMPORTANCE OF FUNCTIONALITY AND DESIGN
Cookware trends show that children born after 1980 are demanding and looking for products that guarantee high-level results while offering an excellent user experience. To meet the needs of the Y Generation, pots, pans and handles have been given new shapes and greater attention has been given to functional designs.
There is a growing demand for detachable handles that make it easier to store pots and pans in cabinets or in the dishwasher without taking up space. There is also a growing demand for solid handles made with sturdy, yet very maneuverable materials.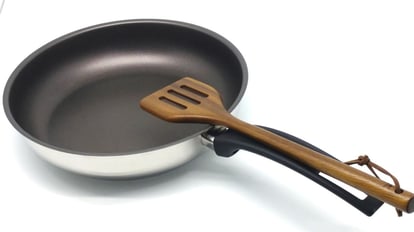 The classic handle has been redesigned to take on more functions at the same time. For example, the comfort and practicality sought by the MasterChef generation have transformed cookware accessories into convenient ladles holder to be used while cooking.
Multifunctional handles make it possible to use the pots for cooking on the stove and in the oven, making them easier to use during all stages of preparing meals and enhancing their beauty, thanks to their modern and distinctive designs.
In this scenario VIRTUS removable handle is the latest release from the company for detachable handles. It is a high-value accessory oriented towards functional and refined cookware lines. VIRTUS is designed to be an absolute top product.
SUSTAINABILITY MATTERS
Millennials has come of age at a time when health and wellness is a major consideration in kitchen. Many younger members of this generation follow their parents' healthy ways and it seems health-consciousness only gets stronger as they approach adulthood.
Increasingly, Millennials are turning away from single-use/disposable plastic products, including bags, straws, cutlery, dinnerware and cling film, looking for sustainable cookware accessories that will reduce damages to the environment.
In line with these emerging trends, we at F.B.M. can call ourselves full-timers in this area by being the first cookware handle manufacturer to introduce a new line of cookware accessories produced with natural and regenerated material and called F.B.M. ECOSYSTEM. Moreover, with the current definition of "wellness" and the desire of making conscious choices in environmentally and health safe cookware accessories, we have also developed a unique product, Active Shield, to lower the risk of contamination with antibacterial properties and thus improving the everyday wellbeing of people at home.
Contact us today to arrange your personal consultation and discover all best products matching these trends.