Every year, in march, the United States hosts one of the most important events in the field of home goods and housewares professionals. From March 14 to 17, Chicago will host the Inspired Home show and, here at F.B.M., we are very thrilled to meet more than 52,000 home housewares professionals, discover and suggest new trends, in the incredible intersection of world styles and cultures.
Probably you already know that the North and South American markets have distinct preferences about cookware as we've noted in the post about American Cookware Markets.
Northern customers tend to prefer thicker and heavier cookwares; while in the South, we see that consumers are drawn to functionality and competitiveness at corresponding price points.
As the new consumer wants options and enjoys a variety of cuisines, in this post we'll discuss the best cookware handles for the American market, pointing out the bestsellers from La Termoplastic F.B.M..
Cookware Handles for American Markets
La Termoplastic F.B.M has been producing cookware handles for American markets for years at our facilities in Brazil and Mexico. Both plants manufacture quality cookware handles, side handles, knobs and all related accessories, offering a complete and dedicated service locally.
Best Selling Cookware Handles in South America and Central America
Here is an overview of the most popular models in design and product quality for consumers in South America, along with Central America where riveted handles are highly popular.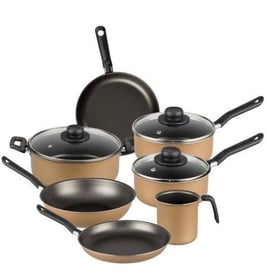 THOR is a very new handle. Its ergonomics and rounded outline make it highly functional and comfortable to use, moreover the peculiar design makes it very modern and eye catching. Thor is available in three lengths and can be assembled by riveting systems on all pots and pans thanks to several inclinations available.
FLIPPER handle is distinctive for its modern and strong design that make it ideal for more sophisticated products. Both handles Thor and Flipper's sockets have special treatments for maximum strength and durability.
Side-handle TEA is a classically-designed product, styled to be easy to grip and hold while using. This side handle can be firmly riveted to any pot or casserole style you choose.
Most Popular Cookware Handle Choices in North America
We can say the U.S. market is polarized towards two main product categories: promotional items for everyday use and high end premium cookware lines. We as F.B.M. can offer solutions suitable for both product ranges.
Products presented during promotional activities are often perfect for daily-use, thanks to their charachteristics, materials and features. This is the case of the optimum Tramontina® 3 pack Everyday non-stick line available in Walmart. The line features handles with decorative insert as a perfect example of beautiful and differentiating design in a practical item. This stay-cool phenolic handle is ergonomically designed for the user's comfort and safety.
Other category with top level lines offering cookware with strong and durable riveted handles which can upgrade the overall look and feel of the cookware line is also very popular.
Polished stainless steel sockets with handles in colorful painted surfaces and decorative inserts also in stainless steel are a good example of a quality line that is fashionable and offers a cool-touch comfort grip with strong double-rivet to the pot.
Very important in the US market for good quality cookware is that they must be CMA compliant respecting the US standard regulation and, the handle of course, plays an important role in this.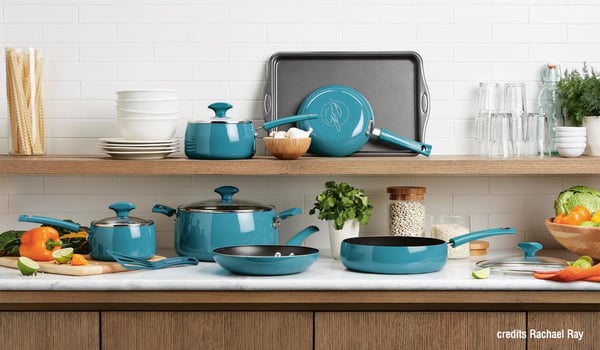 La Termoplastic F.B.M. Can Meet All your American Cookware Handles Needs
When you are looking for an American cookware handles supplier that can offer design, manufacturing and distribution services, La Termoplastic F.B.M. has all your bases covered. We've been in business for decades and during that time we've developed the skills and experience to truly understand what consumers are looking for in various markets around the world.
Our experienced team can help you find the right solution for the retail market you are targeting (budget-level, mid-range or luxury brand). Contact us today to discuss your needs in more detail.