If you need to launch a large production run of kitchen pots or pans, make sure that your manufacturing partner has these features in place. They are essential to having a successful run and getting the product into customers' hands without undue delay.
1. Quality and Service Standards Guaranteed Worldwide
No matter where the cookware products are being produced, the items must meet the standards of the country where they will ultimately be sold. Working with producers with multiple manufacturing facilities throughout the world is especially helpful for major brands or retailers with stores located in several countries. These customers regularly place orders from several regions worldwide and want to avoid selling products with quality variations from country to country.
2. International Support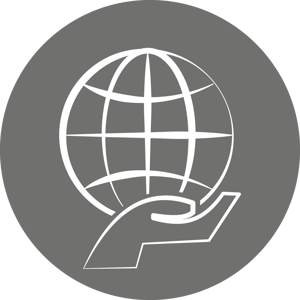 When considering a production partner, you'll want to ensure that the company has the

infrastructure in place

to provide support for all stages of production (manufacturing, packaging, shipping)

in multiple languages

for international deliveries to several countries. The production partner should also take the necessary steps to stay up to date about

import country regulations

to ensure shipments of pot and pan lids are in compliance.
3. Capacity and Production Speed
The cookware manufacturing partner obviously has the capacity and production speed for the first run of orders. What about capability to increase production as orders ramp up? How would your partner deal with a sudden influx of orders, requiring a rapid increase in production speed and warehouse storage capacity prior to shipping?
The manufacturer should have a detailed plan in place for these eventualities, not just the initial order.
4. Quality Guarantee
A
cookware partner
with
advanced, automated facilities
in place will produce
high quality cookware handles,
while keeping waste from product defects to a minimum. We want to avoid working with production partners whose manufacturing techniques are focused on manual processes and low labor costs,
since quality standards tend to be lower.
Automation ensures that the entire process is carried out in the same way (and to the same standard), regardless of the quantities being produced. This, in turn, translates into an advantage when it comes to large production runs or promotions. A company that chooses to invest in automation also reaps the advantages of investing in structured quality control processes. From the raw materials coming into the manufacturing facility to the final inspection before shipping, the quality control processes ensure that each product delivered to retailers (and ultimately to consumers) complies with the desired standards.
5. Traceability of COOKWARE Products Through Production Lots
Errors can occur during the production process. It's essential to have an internal tracking system in place that can immediately identify any non-compliant production lots with a view to detecting the underlying causes and resolving them.
Ulimately, this practice will prevent multiple, subsequent non-compliant deliveries.