We want to share with you our suggestion from the latest F.B.M. handles for your durable cookware products.
F.B.M. performs several tests to ensure that our handles are resistant to mechanical stresses such as bending, twisting and heating, as well as they are dishwasher safe, as part of our quality control process to bring the best pots and pans to consumers.
High Caliber Cookware Handles
Cookware safety and bringing the best accessories for pots and pans to market are two of our goals. Here we bring you a selection of top handles that can guarantee you with the best results for the safety, ergonomics and durability of your product.
SET SUNRAY:
A high-performance set for the global market. La Termoplastic F.B.M. is pleased to present the new set SUNRAY, our latest release of accessories for cookware from F.B.M. China.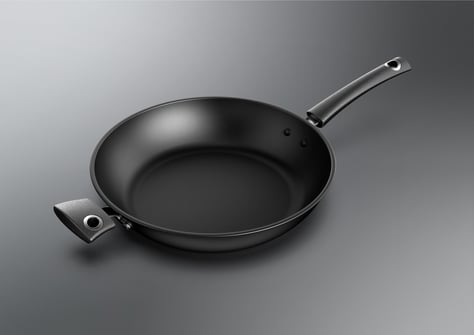 Set SUNRAY fits perfectly into F.B.M.'s collection, as it hits the mark in different areas: attractiveness, high durability and engineering. Designed to be safe and comfortable to use while adding a stylish look, a perfect mix to appeal to consumers. The set consists of 3 parts: Handle MO SUNRAY, Side handle MA SUNRAY and knob for lids PO TUX S+.
CHEF / CHEF +:
The appearance and structure of its elements make this set ideal for a professional cookware.
The set includes MO CHEF S, a premium version that features a stainless-steel insert that can be customized. Moreover, this elegant looking handle features clean lines and very full and solid structure. Its unique length, combined with the engineered shape, makes it extremely ergonomic and pleasant to use, offering a more professional solution for cooking.
Ideal in combination with MA SAIL + PO TUX, it's the perfect set also for stainless steel cookware and for those looking for professional and customizable solutions with a refined and sophisticated style.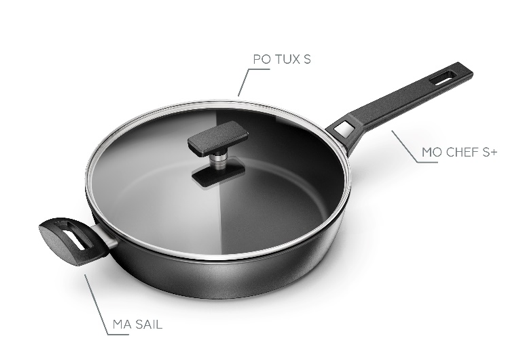 Knob POTUX follows our MISSION to create unique accessories for cookware with top design ergonomics, safety, and innovation. It is an iconic product that well matches with several F.B.M. handles and side-handles to complete always new sets. Comfortable and easy safe hand grip. It is ideal on all kind of lids and it is available in black or other colors as per client's choice in order to even further customize the final product. Knob POTUX -S is the version enhanced with a dedicated steel ring.
NIKA:
High design content set, perfect for customers that expect new designs that will be both attractive, highly durable, and engineered with ergonomics in mind. The centerpiece of the set is the NIKA handle.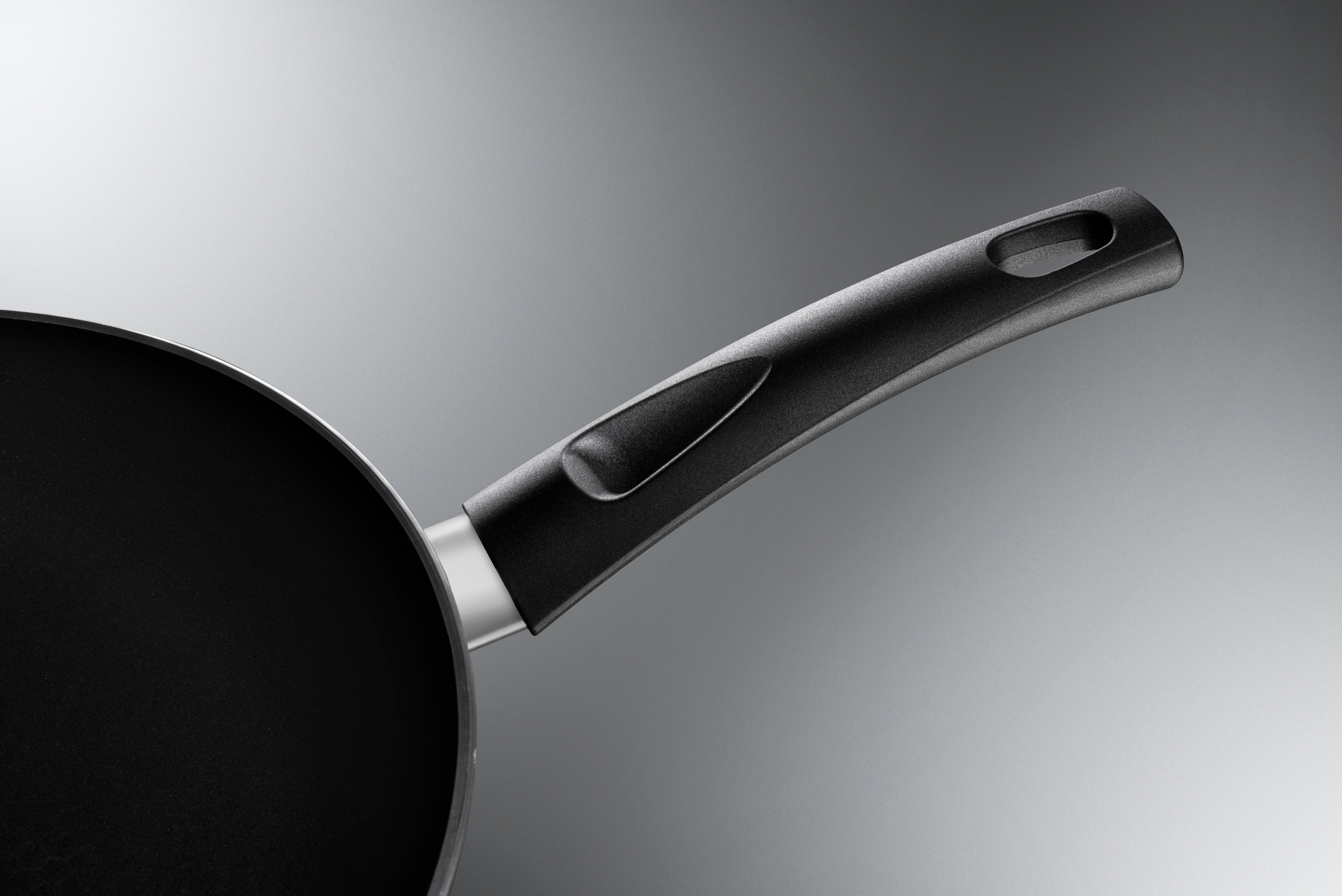 NIKA is characterized by the deliberately marked frontal finger-rest that has an ergonomic functionality. It has a very strong design touch that distinguishes and differentiates the user's correct position during cooking. The cookware handle's design is very wide at the front and has a particularly curved shape that follows the iconic profile of the flame-guard. As a result, the design gives safety to the fixing system as well as an attractive appearance to the handle.
VIRTUS: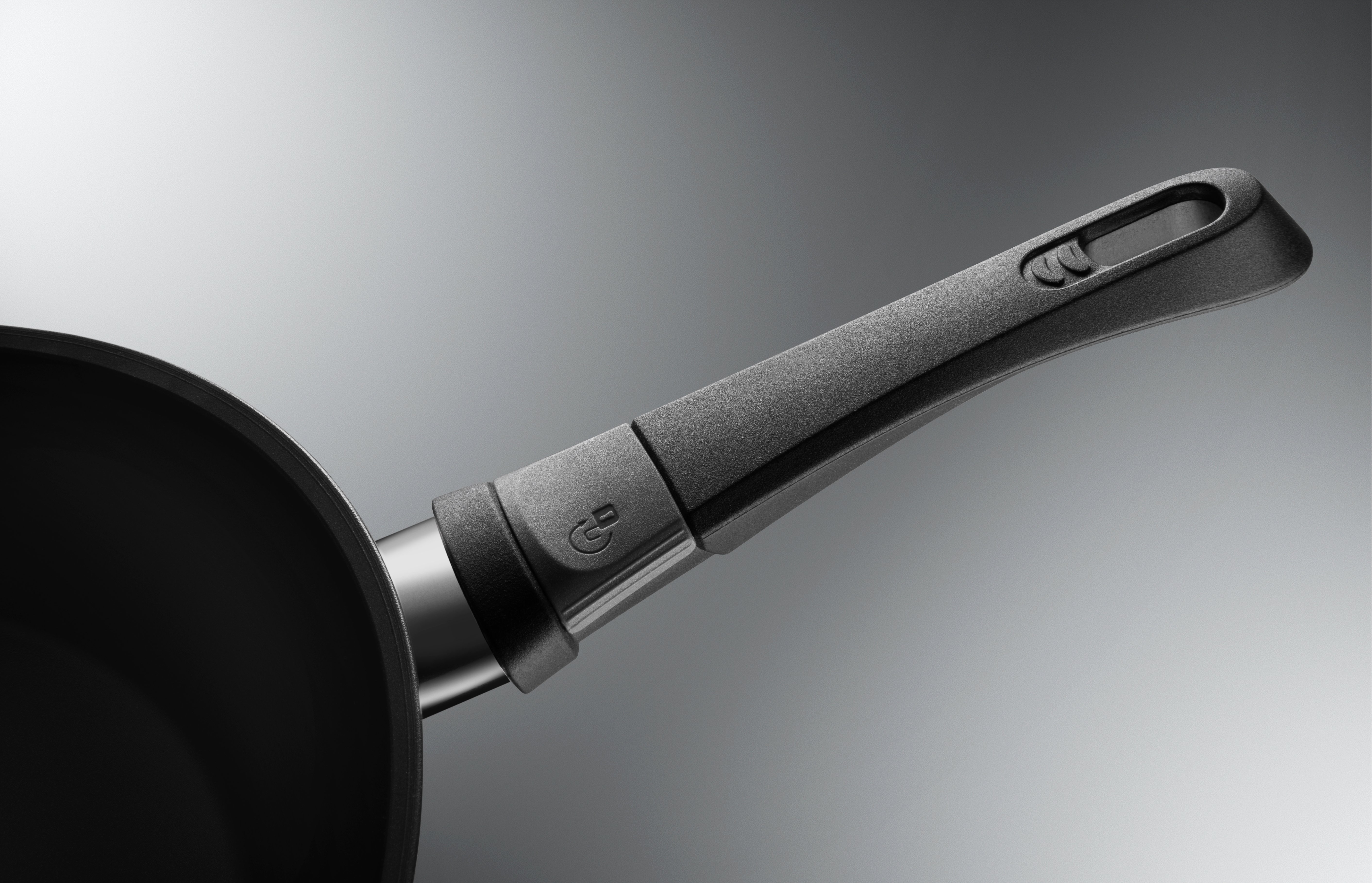 Safety & Quality. Once the handle is assembled, it is very sturdy and it gives the user a feeling of security. VIRTUS handle is in compliance with European regulation EN 12983-1/2 and with the US CBA standards. Furthermore, F.B.M. tested the detaching system according to all the demanding requirements of its Quality System Lab.
EDRA: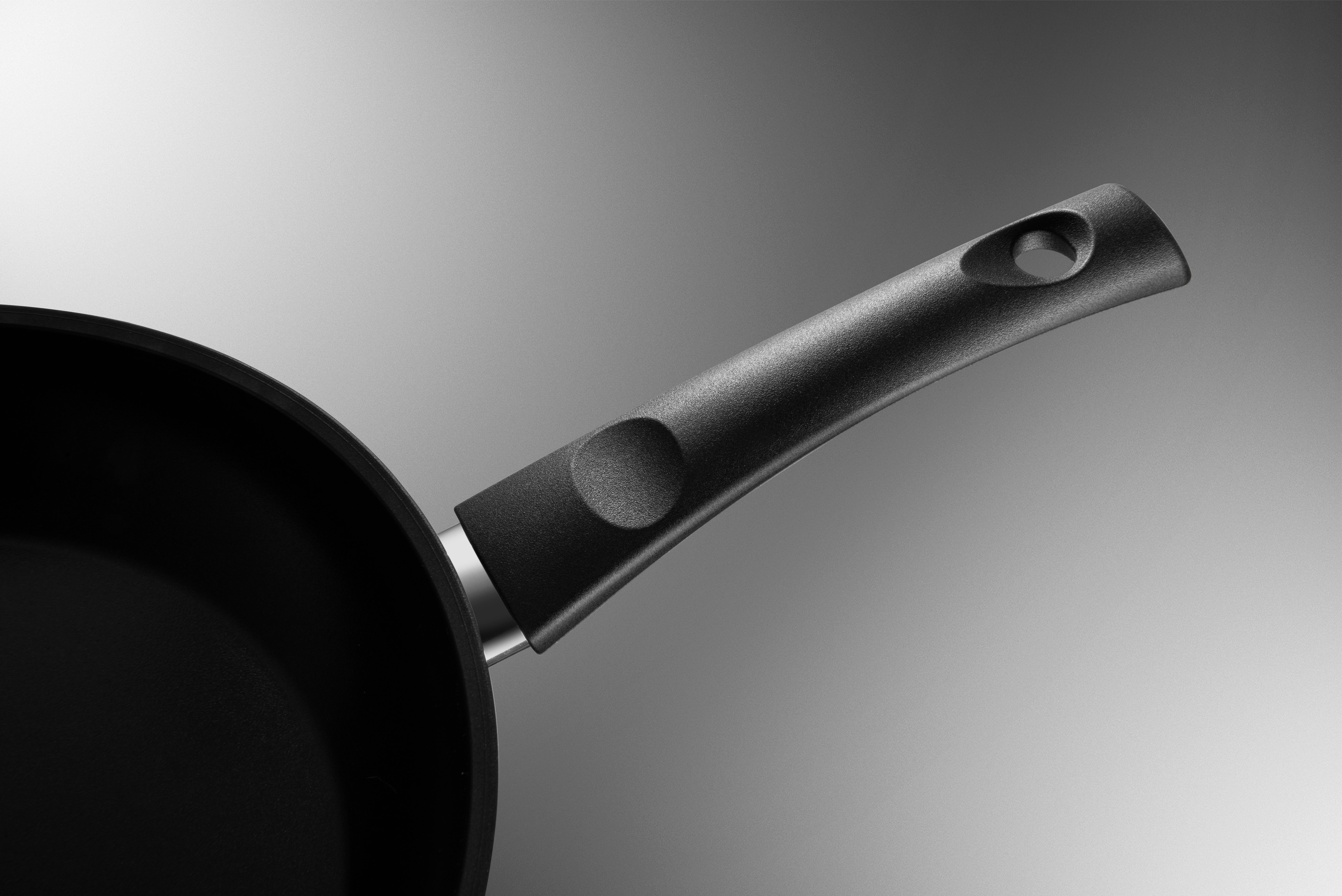 EDRA was designed to give a novel solution to all F.B.M. customers by adding a new proposal in our Italian catalogue. The handle EDRA is fully Italian Design and of course patented to protect and sustain our customers.

The name EDRA has ancient origins and it means "strength", bringing to mind positive concepts of wealth and power.
This handle is solidly built with a full underneath design, a characteristic innate of high-end products thanks to their ergonomic function.
F.B.M. is a world-class Italian manufacturer of cookware handles and pans. Contact us today to discuss your needs.