In these times of uncertainty within the global home goods sector, the path to identifying fresh trends can seem shrouded in ambiguity. With markets and players alike pondering whether to pivot towards pricing and competitiveness alone, one thing remains clear: it's through innovations and emerging trends that we can inject vitality into the industry and offer novel solutions to our valued customers.
Leading the Change - F.B.M.'s Innovation Drive
In stark contrast to market stagnation, F.B.M. is committed to blazing a trail as an industry leader. We believe that it's precisely through innovations and new trends that we can breathe new life into the market and provide fresh solutions for our customers. Our new Cookware Trend Book charts the key international trend directions for our sector over the next two years, 2024-2025.
F.B.M.'s international spirit has always been the driving force behind our vision. As a brand present in the globe, with four production facilities and customers spanning the world, we have the unique advantage of engaging with industry leaders on a global scale. This international perspective allows us to witness, firsthand, the shifts and developments in the cookware sector.
Our Trend Book is a testament to our commitment to sharing and innovation. It's not merely a collection of trends; it's a reflection of our dedication to staying ahead of the curve.
We've cultivated a culture of continuous improvement and exploration, constantly seeking ways to improve our products and processes. Our relentless pursuit of excellence has led us to push boundaries, explore new technologies, and embrace cutting-edge materials to our customers new opportunities and perspectives.
Keep reading to discover the 4 Key Lifestyle Factors detailed in the Trend Book.
Spotlight on the Macro Trends
F.B.M.'s Trend Book highlights four pivotal Lifestyle Factors that will influence purchasing decisions in the cookware industry for the upcoming years.
Each factor presents a unique opportunity for both consumers and manufacturers alike. Let's explore these 4 trends more closely.
1. SUSTAINABILITY: celebrating waste and embracing bio materials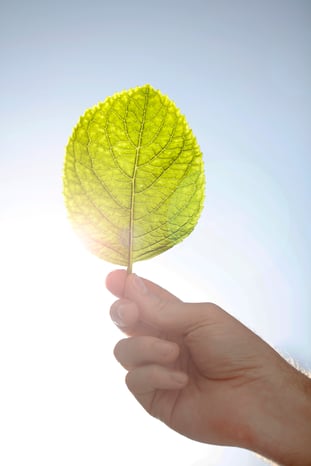 In today's environmentally conscious world, sustainability is not just a buzzword; it's a way of life. Consumers are actively seeking products that minimize or eliminate environmental threats, and they now expect companies to share these concerns. Younger generations, in particular, are at the forefront of this change, advocating for responsible corporate actions. Gone are the days when offering a quality product at a fair price sufficed. Companies must now demonstrate their commitment to preserving the environment to earn consumer trust. This shift is driven by a sense of global community and increased consumer education.
Our Trend Book explores cookware's green revolution and Bio Material adoption. Discover how eco-friendly cookware options are gaining momentum, from reducing carbon footprints to utilizing sustainable materials in the manufacturing process. The trend towards sustainability is not just about being green; it's about being responsible stewards of the planet.
2. WELLBEING: more than a lifestyle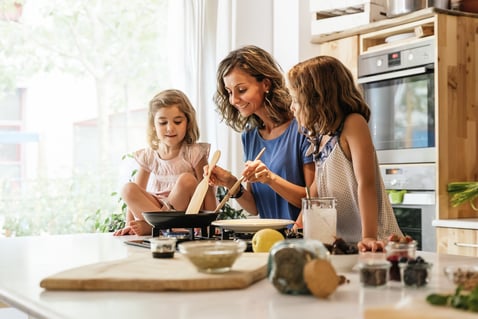 The kitchen is evolving into an ecosystem dedicated to health and emotional well-being. It's no longer just a place to cook; it's a sanctuary for self-care and inclusiveness. In this context, the cookware we use takes center stage. Cookware handles, the part we interact with most, are crucial in promoting wellness and emotional health: "cookware for a healthier you", becomes a new mantra.
Our Trend Book spotlights this trend, emphasizing how your kitchen and cookware can contribute to a healthier lifestyle. We explore the concept of "Clean for Health," a new approach that extends beyond the plate. Discover how our industry and F.B.M. are integrating well-being into every aspect of your cooking experience.
3. SAFETY: important factor in the cookware market
In today's world, the home has truly become a refuge for consumers. There's a growing need for peace and security as we step through our doorways at the end of a hectic day. Every object in the home, including pots and pans, can influence this sense of safety. Moreover, Governments and international regulations are pacing new challenges to substances and materials widely used for cookware imposing new limits, bans and declarations.
Our Trend Book sheds light on the critical role of safety in the cookware market. We emphasize the importance of using safe materials in the kitchen, especially for cookware, to ensure healthy cooking and protect you and your loved ones from toxic substances. Explore how the kitchen has evolved into a comfortable, cozy space that fosters relationships, passions, and escapes while placing a heightened emphasis on hygiene and safety solutions provided by F.B.M.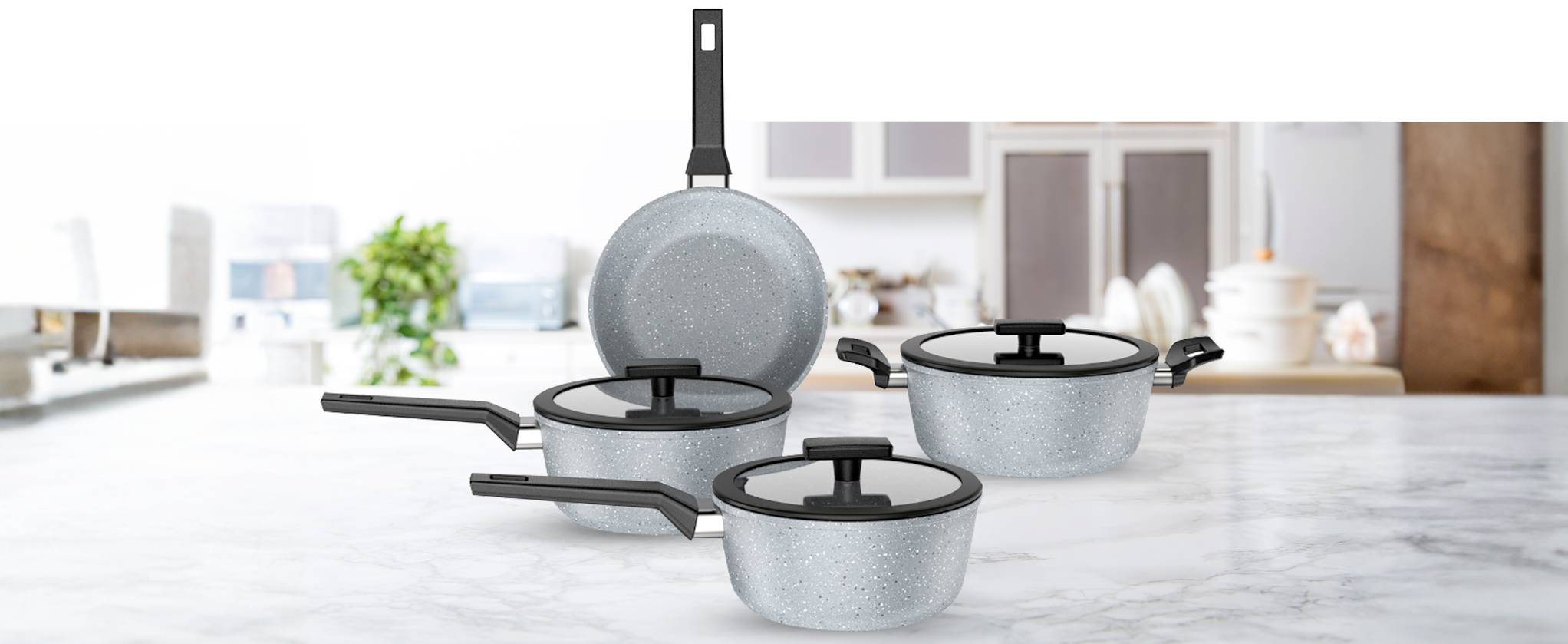 4. HYBRID LIVING: blending functionality and flexibility in homes
The way we perceive living spaces, especially the kitchen, is evolving. It has transformed from a mere cooking area to a multipurpose room that serves various functions such as dining, working, and playing. Consumers are seeking increased flexibility in products and functionalities that enable them to create versatile spaces within their homes.
Our Trend Book explores how cookware is adapting to modern lifestyles, focusing on innovation and flexibility. Discover how cookware is becoming more versatile to meet the demands of today's evolving housing landscape. Additionally, we delve into the integration of outdoor and indoor spaces, presenting our new opportunities and innovations for cookware. Cookware isn't just functional; it's also a storytelling element that enhances the overall cooking experience.

Embrace the Future with F.B.M.'s Trend Book
Our Cookware Trend Book offers an invaluable glimpse into the future of cookware industry, guided by sustainability, wellbeing, safety, innovation, and flexibility. To delve deeper into these trends and discover how they can reshape your approach to cookware, we invite you to download our Trend Book. Should you have any inquiries or wish to explore these trends further, please do not hesitate to contact us.
The future of cookware awaits, and F.B.M. can be your trusted partner on this fascinating journey.