Cooking is a daily activity in every culture worldwide. When we cook, handles are the only element with which humans interact and it is fundamental because it epitomizes the design feel you want to give to this everyday houseware. Ergonomics, safety and functionality are crucial elements in fittings as they define the quality of cookware and they can significantly contribute to its differentiating competitive advantage.
As an active player in the cooking industry, why should you consider working with us? Here are five good reasons.
1. Design - Italian taste and internal research center.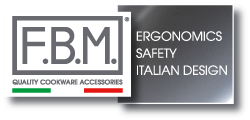 2. Access to the Market – A worldwide PARTNER.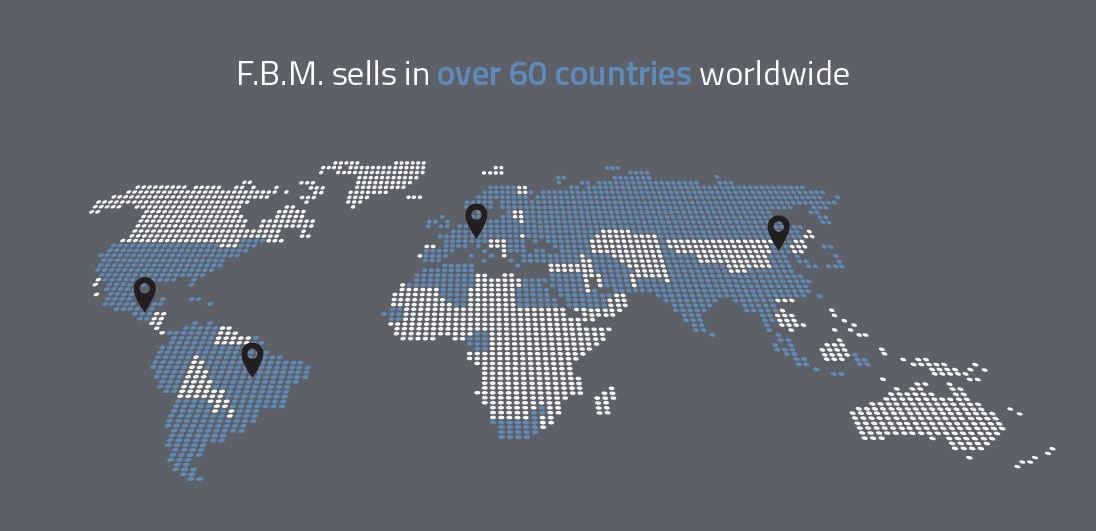 3. Quality and Certified Products
4. An Ethical and Sustainable Partner
5. Working with a Recognizable brand: Made by F.B.M.
The company is globally connected and well known in the industry for bringing value to all its designs. F.B.M. srl has worked with all the big names in the industry over the years.
The recognized value of the brand is always present since all of the F.B.M. products are embossed with logo. This means that the industry and consumers can turn the pot or pan over and immediately be reassured by the F.B.M. logo. This gives them immediate reassurance that they are holding a genuine F.B.M. srl product. F.B.M. is the consumer's mark of quality and they can rest assured that they can trust that the product is highest quality and will stand up well for many years of daily use.
The brand also embodies values that are transmitted through its products. F.B.M. srl stands for producing a high-quality product and always looking for ways to innovate and offer creativity in its custom designs.
FBM was also recently awarded the Cribis Prime Company 2022 award that represents a recognition of highest commercial trustworthiness.
F.B.M. STANDS FOR AN ADDED VALUE IN QUALITY COOKWARE
F.B.M. srl is a leader in the field of cookware accessories, with several decades of experience in manufacturing and design to draw on when working with customers.
La Termoplastic F.B.M. srl offers outstanding design and certified quality in cookware handles and pans, working with customers from various locations worldwide.
Our focus is on providing high-quality handles for cookware without sacrificing one ounce of creativity.
Contact us today if you have questions about our products or you would like to arrange a personal consultation.